An Overview of Good Web Design and Content Creation
Remember using something called the "Yellow Pages?" I remember hauling this massive book from its spot on top of the fridge to find all sorts of information.
Normally it was just to order pizza… but on occasion it helped us decide where to go out to eat too!
These days, I just jump on Yelp, search for the type of food I'm interested in and, after sorting for the best reviews, I'll eventually end up at the restaurant's site to check out the menu, offers, happy hours, and basic contact details (hours, location, etc.).
But what if the restaurant's site didn't have a menu for me to browse? In a flash, I'm gone… off to their competitor.
To this day, it still surprises me how some local businesses fail to recognize just how important a good website is. In fact, I was stunned to find out that my favorite Bagel shop doesn't even have a website at all!
Fortunately, people like you don't need convincing. According to a recent eMarketer report, "nearly 70% of those surveyed said they had a website, which they primarily used to inform customers about products and services."
Here's where it gets interesting…
The same report also says…
most have not updated their site in the past month,
more than half didn't even have an address on their homepage,
almost 50% failed to provide a contact number, and
a large number can't even be pulled up on Google Places.
Does any of these apply to your website?
If you're a business owner and you already have your website, don't let it go to waste.
Here's a checklist of 8 things your site must be doing for your business:
1. Providing Information Your Customers Want
You could have the best looking site in the world, but what's the point of a beautiful website if your customers can't find your phone number or email address, or they aren't even sure they are in the right spot to begin with?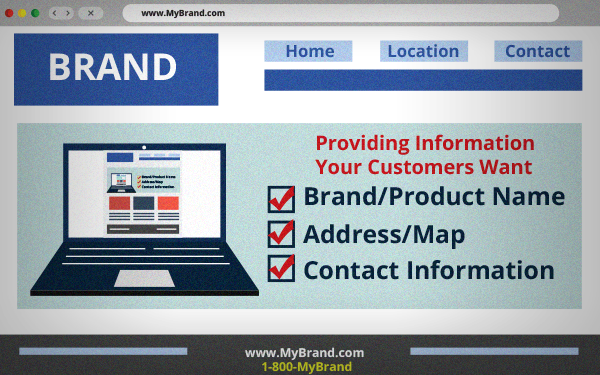 Often, as you get caught up in building your presence online, you start to create a website that you think is useful, instead, make sure to design your site from your customers point of view.
Service oriented businesses should have
a menu of their services,
a list of locations with a map, and
business hours
Retailers should have
If you are running a business that relies heavily on referrals to build credibility, it might be wise to add a testimonial section from satisfied clients.
Understand…
what your core business is about,
what kind of clients you want, and
what they need
and you can easily tailor-fit your website so that it provides the information that they need.
2. Targeting Only The Customers You Want
Your website is a reflection of your brand, so it only makes sense to build it accordingly. If you're creating a website for copywriting services, doesn't it make sense to have exceptionally written content? If it's an online portfolio for graphic design, should you devote more attention to making sure your visuals are stunning? If you're an online fashion retailer, why would you make a website that's heavy on music and graphics when what you really need are product shots?
In general, however, to attract your ideal target audience to the site, here are my suggested guidelines—
Text
Do not underestimate the power of brevity. Clear, concise copy is the only way to go. Attention spans are short. Cater to that. Make sure texts are large enough to read, written in easily digestible segments, with a clear hierarchy of information.
Navigation
Simplicity is key. Overly complicated websites turn even the most tech and Internet savvy users off.
Links
Drill down on the details. Make sure the links go where they have to go and (this is actually a personal pet-peeve that is often overlooked) make sure links are visible and are all in the same color so that you get that clean, professional look.
Graphics
Streamline it. If you're already using a particular look or design, don't stray just because a new one comes along. Use flash and animation sparingly as they take ages to load; and when you do, be sure that it's relevant to your content.
In General
Make sure the pages download quickly.
Remember to focus on your other pages instead of focusing only on your homepage. It's important to strike a balance on all your site elements.
3. Interacting With Your Customers
Let's set aside for a moment the fact that, at its most basic form, a website is meant to inform. Instead, let's focus on the opportunity that your website presents to convert interest into actual sales.
You can do this through a number of ways, but by far, the easiest, most cost efficient and effective method is by being there—literally.
Start by making sure information they need is available on your website.
Make sure you're available to answer questions when they get in touch.
Offer a venue online where customers can post their questions.
Be consistent about replying to them when they reach out to you.
You're working on the assumption that your customers, or potential customers, are online 24/7—and the truth is, they kind of expect the same from you. While it doesn't really mean you have to be constantly at their beck and call, it means you have to be clever and strategic about establishing your presence in venues that are important to your market—and that's your website.
4. Becoming Visible On Google Searches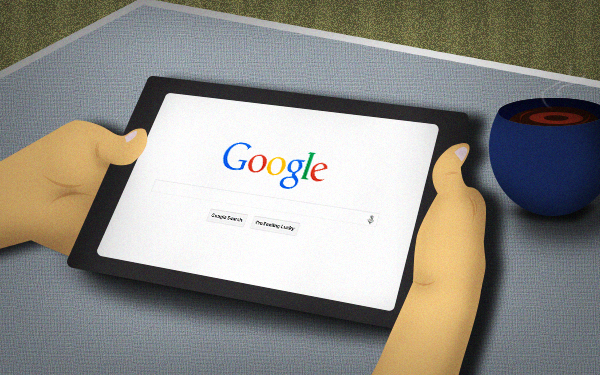 Consider that even before your customers find your website, they are likely going to Google your brand, product, or establishment. The goal is to make sure that the information Google pulls up should be credible and informative—both of which your website should be able to provide.
What is the point of having a credible and informative website though if it doesn't even show up at the top of the list when someone searches for your brand?
This is where Search Engine Optimization (SEO ) comes in—a longstanding marketing strategy that ensures your website is ranked at the top of searches when certain keywords related to your business is being Googled.
5. Providing Fresh, Relevant Content
Customers deserve fresh content. But basic information about your business, like your contact details, vision, mission and all relevant details, are constant, static information that are not supposed to change.
How then do you satisfy the need for customers to read and experience something new on your website to keep them coming back?
A blog is a great start.
For instance, you can talk about what you want–in relation to your brand, product or service. If you're running a restaurant, maybe you would want to share your personal Michelin-starred dining experience and how you're trying to bring it into your establishment. If you are offering a specific service, you can talk about your expertise in the field as a way to build your credibility.
It's a great way to:
Build an audience
Increase traffic to your site
Eventually make a name for yourself in the industry
Be in touch with your target audience
Have I mentioned it's great for your SEO?
6. Keeping You Networked Across Various Social Media
Your website is your flagship online destination, but remember that the goal is to bring your brand, product, or service to where your customers and potential patrons are going to be.
This means networking your site to Facebook, Twitter, Instagram, Pinterest, LinkedIn, Tumblr, Vine, and other social networking sites.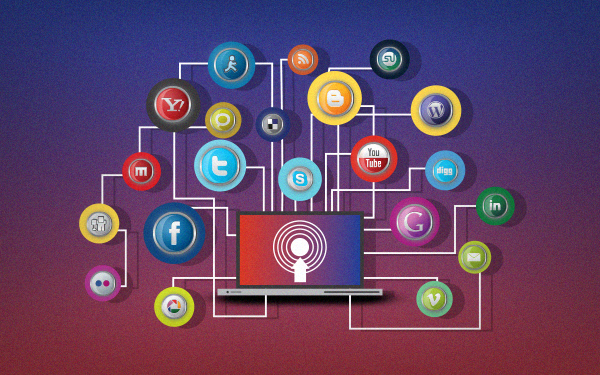 Not that you have to sign up for everything. Like everything else, you have to be strategic about it. If you're running a small business, investing time and effort on maintaining an account that won't be relevant to your business can be a waste of time.
It will largely depend on the nature of your product or service. If you're an online retailer for clothes, a photo-based social network like Instagram would be your best option over a video sharing network like Vine. If you're a crafter trying to build online credibility, then Vine and Instagram might be more ideal for you to invest time and effort in over a LinkedIn page.
What you want is for these sites to lead your potential customers to your your website. If you have a new product video that you'd like to share, tell your Facebook friends all about and attach a link to the video the links back to your website. Did you just finish a new blog post? Use Twitter to announce it. Be sure to link it back to your main website.
At the end of the day, what these social networks contain should always lead customers back to your website—your prized and most comprehensive online presence.
7. Nurturing Relationships With Loyal Customers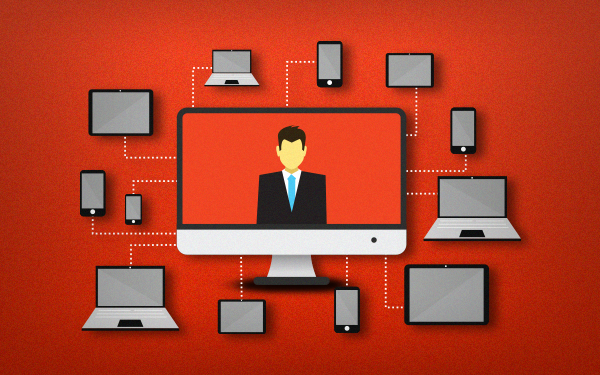 Converting curious customers into a potential buyer is one thing, convincing them to become advocates is another.
The combination of having your website and social networks seamlessly work together has changed the way customers share their experiences about your product and service. It's more shareable, more personal and these days, more credible.
Whenever customers take the time to post a review, respect the effort they made to give feedback by attending to their concerns or showing gratitude for their support.
Use your website to communicate with them:
Recognize
Reply
Reinforce
It can be as simple as contacting them via email to address a complaint, acknowledging them on your site's blog for their support or if you have the budget for it, providing opportunities where loyal customers or site visitors can be incentivized.
A personal message from a restaurant proprietor for a great review or a complimentary cup of coffee from your favorite coffee shop can go a long way for building lasting relationships with your loyal customers.
8. Delivering Its Message Clearly
You yourself won't trust a website that's teeming with typos and errors, outdated articles and irrelevant material…so why would you expect your potential customers to do so?
As a bare minimum, content copy should be clear and informative.
Bonus points if you can deliver your message by making it creative, witty and clever. Your content should have a clear understanding of your businesses goals and objectives; it should be written in a way that it fits those ideals.
Do you think your website is able to do all these things for your brand?
Let's make sure your business is well on your way to success starting with

Statistics show that you have about 8 seconds to capture the interest of a potential site visitor. Make sure you do so by:
Streamlining the visuals of your homepage— do your website's aesthetics reflect your brand? Is it eye catching but neat? Informative but not cluttered?
Speaking of informative—does your homepage have the necessary information any potential customer might need?
Check if your website can be linked to all relevant social networking sites.
This short rundown of basic website elements will go a long way towards growing a loyal customer network.
Our SlideShare Slides:
Our Video Recap:
I look forward to reading your feedback and answering any questions you have in the comments below…
– Mercer