Sometimes clever, often misleading, and 100% distracting, you can now barely navigate the internet without coming across them…
I'm talking about clickbait headlines.
I'm not quite sure when it started, but in the last years, clickbait headlines, the likes found on Viralnova, Upworthy, Elite Daily, or even Buzzfeed, have become the norm for headlines.
Here are some examples…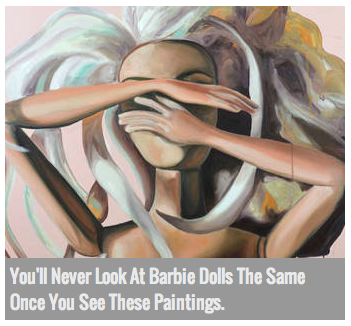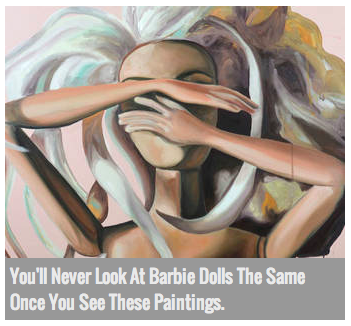 Image credit: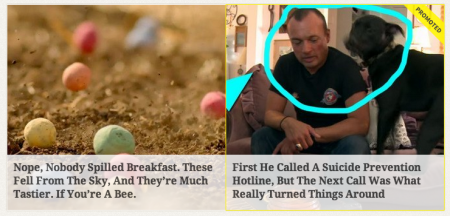 Image credit:
Don't they make you want to CLICK?
Here's The Good
You draw audience interest–you actually get clicks with nothing more than just a creative way of spinning what could be a mundane topic.
Check out these clickbait examples from one of the most popular sites out there today–www.buzzfeed.com.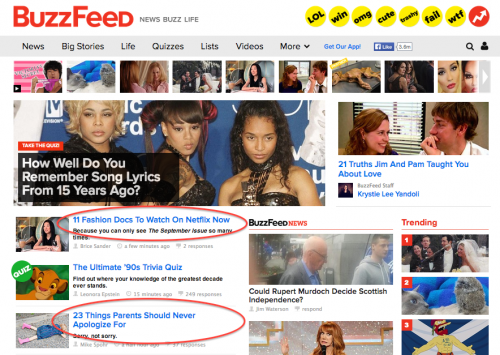 Not to say that all clickbait headlines deliver what they promise. I mean, admit it, you've probably clicked on a couple of those, only to get disappointed (most of the time, probably) at how irrelevant the actual content was.


Now The Bad
While you do get a lot of curiosity clicks, it's not the only thing that you want for your website. What is the point of thousands of curiosity clicks if all of them have very low time-on-site and high bounce rates?
Unless your clickbait headline is supported by content that actually resonates with your readers or users, it's likely that anyone who finds themselves clicking on your link will just exit.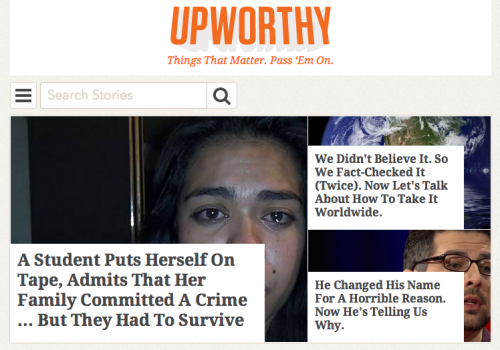 Image credit: 
At its worst, clickbait headlines can detract from what you have to say. Sure it works to get attention, but at what cost? In fact, Facebook now penalizes it.
Which Leads To The Ugly
Fact is, clickbait headlines aren't so shiny and new anymore. The startling headlines aren't so startling when every other thing on the Internet claims to be.
Clickbait was good when it was different and unique. But because everyone is doing it now, it has led to some social media platforms like Facebook actually penalizing it; because while they play on curiosity, the clicks that you're getting aren't actually qualified traffic.
As an Internet Marketer, you have an opportunity to be creative and come up with headlines that compel your visitors to click. Just be sure you're being honest and providing content that delivers on the promise the headline teases.
Remember, a good headline doesn't just get clicks. It gets the RIGHT CLICKS. The right clicks convert. At the end of the day… that's your goal.
Tracking Clicks
Clickbait or not, it is important for all marketers to track clicks on headlines that drive traffic to their websites. This is extremely important if you're spending money on advertisements and would like to know which headlines are bringing in the most traffic, most leads, and most revenue.
Proper traffic attribution is a critical component to maximizing your investments and optimizing your funnels.
We recently launched Measurement Marketing Academy where you can learn proper traffic attribution and other strategies for you to earn more money by understanding your marketing numbers better,
– Mercer