Backlinks, as Wikipedia defines them are incoming links to a website or web page. You may also hear backlinks referred to as incoming links, inbound links, inlinks, and inward links… not to mention "backward linking.", And theoretically, having your blog content linked back to as many websites as possible will mean more visibility on Google, right?
NO.
Backlinks are an important part of SEO. But you have to be careful when using them.
There was a time (at least several Google algorithm updates ago) when marketers with a penchant for black hat techniques used methods like spamming, buying links, link farming, paid guest blogging or something similar that essentially prompted Google to clamp down harder on their backlink rules.
Knowing that, how then can you use backlinks to improve your SEO?
With all these new rules surrounding the use of backlinks as a way to raise your ranking on Google, here's one guideline that I live by:
If it feels like a shortcut, don't do it.
Avoid implementing campaigns or promotions for the sole purpose of getting links. Google will see right through it! Instead, try these ideas—
Commenting
Just to clear things up, leaving your URL on the comment section doesn't necessarily boost rankings.
Nevertheless, keep in mind that taking the time to create a profile in the comments section of your favorite blog (so your URL will be there for anyone interested) will show it to people who may want to check out your site—but make sure that the comment you're leaving is:
Interesting
Insightful
Informative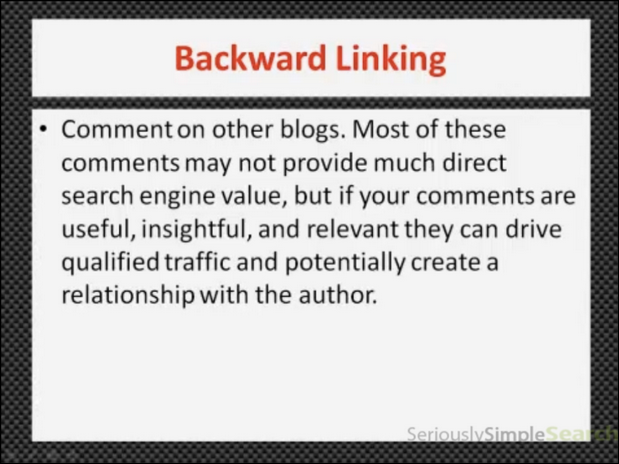 Writing
Consider sites that offer article marketing as a way to build and earn your backlinks. There are a lot of sites out there that can syndicate your articles across various categories, but you must be sure that:
It has to be original content.
It has to be of good quality.
It has to be relevant to your audience.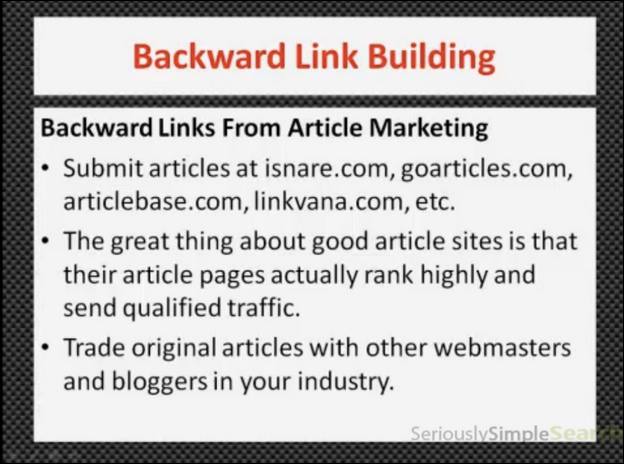 Social Media
Update all your social media profiles. It helps to give your site credibility. But don't just stick to Facebook. Consider expanding your social media network to platforms that are relevant to your site—Pinterest, Vine, LinkedIn, YouTube, Google +, Twitter, and Instagram are just some of the examples of social media sites that you could try.
Guest Blogs
This literally means writing posts on other people's blogs and it is a method that will take time and effort. It should be noted as well that paying people to guest blog is a method that Google does NOT allow.
Keep these tips in mind:
Make sure you are guest blogging on a site that is related to your area of expertise.
Write high quality and relevant articles that people will be compelled to read.
Take the time to ensure that your post is well written—you are essentially introducing yourself to a different audience and this is your first impression!.
Forums
Ask questions, try to give answers on forum sites, or question and answer sites such as Yahoo! Answers or Quora. Remember, during these interactions, your goal is to help… not promote yourself.
Be helpful.
Make sure your answer is relevant and informative.
Lead your answer towards a link on your site.