Attending digital marketing conferences are a great way to learn, connect, and gain valuable insight into a thriving industry!
Here's a list of some digital marketing conferences worth attending…
Traffic & Conversion Summit (aka T&C)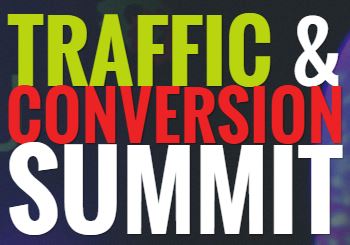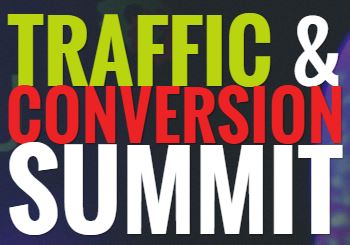 Traffic & Conversion (aka T&C) is held annually, typically around the 1st quarter of the year. T&C has all the elements of a great industry conference going for it–it's one of the biggest gatherings of colleagues and marketing professionals. It offers extensive information on various topics and it draws a few thousands attendees — thanks to its impressive lineup of keynote speakers.  It's not just the content you'll get… it's the people you'll meet that can make all the difference in your business.  T&C is one of my "go-to" events every year.
ICON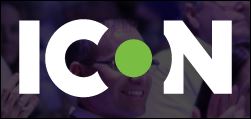 Icon is Infusionsoft's annual conference held annually in Arizona (usually in the first quarter of the year) that has a reputation for being one of the most informative events in the business. It's known for providing real world, practical solutions to theoretical business problems that makes it one of the more energizing conferences that you can attend.
Conversion Conference


Conversion Conference is one of the biggest conferences that focuses on conversion rate and landing page optimization. Here you get to mingle with colleagues as you discuss topics sepcific to conversion techniques, implementing A/B and multivariate tests, gathering meaningful data and getting one-on-one advise from the industry's conversion experts.
Copyblogger Authority Rainmaker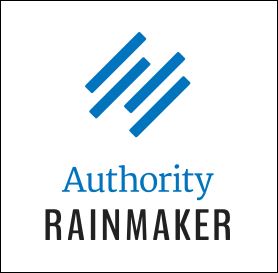 Copyblogger Authority Rainmaker is a two-day event which is a comprehensive educational experience specific to creating a great and effective online marketing strategy. The idea is to take what you're currently doing now to the next level with its combination of impressive speakers and an integrated agenda where you won't have to pick or choose which presentations you want to see and miss. Being one of the most prominent conferences in the industry, it draws the biggest names in online marketing, allowing you build your network effectively.
World Domination Summit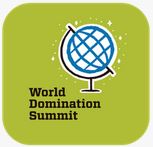 World Domination Summit is an annual event held in Portland, Oregon, that is attended by thousands. It combines industry news and workshops with unconventional activities as a way to build rapport with colleagues, thus making it easier for attendees to network. The event gets bigger and bigger every year and continues to be one of the fastest selling events of the industry thanks to its impressive lineup of speakers.
MozCon

Mozcon is known as one of the funner conferences in the industry that combines an impressive roster of speakers, next-level practical applications taken from each presentation and has been known to draw a mix really good mix of industry players. This makes it well worth the trip to Seattle as you can not only learn about the latest about SEO, inbound marketing, social media marketing, community building, content marketing, brand development, conversion, mobile and analytics, but build your network as well.
Affiliate Summit

One of best conferences to attend in terms of discovering new connections and networking is Affiliate Summit. They normally have "Affiliate Summit West" in winter time (1st Quarter), and "Affiliate Summit East" in summer time. The events are known for drawing familiar colleagues and new industry players, which give you a great balance of proven strategies with fresh ideas. Book early though… they sell out each and every year.
INBOUND

Inbound, held in the third quarter of the year in Boston, focuses on inbound marketing where everything from hacks, tips and tricks, trends in inbound marketing, success stories and riveting talks are delivered by the most influential personalities in the business. It puts equal focus on what you can learn as it does with network building by providing a platform where you can mingle with colleagues and other industry movers.
Call To Action Conference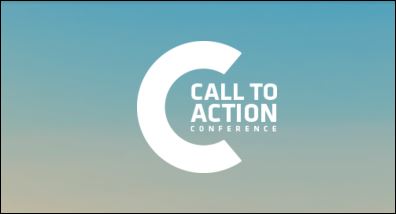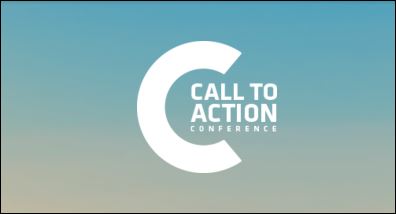 CTA conference combines the theoretical with practical, allowing participants an opportunity to immediately take what they've learned from the conference and apply it the next day. Their keynotes feature a diverse selection of speakers with a lot of interactive discussions and panels that put the spotlight on landing page campaign, conversion optimization, email marketing, PPC, A/B testing even copywriting and design.
Pubcon

If you're looking for a conference tackling Internet marketing, SEO, social media, digital advertising and a more comprehensive look into what's to come for this ever-evolving industry, Pubcon is your best bet. It highlights an impressive lineup of speakers and has been consistently cited as one of the most important conferences you can attend if you want to grow your business.
InboundCon
If you're in (or heading to) Canada… check out InboundCon.  They're billed as Canada's premiere inbound marketing conference and regularly feature top speakers.  They pride themselves on delivering actionable advice that attendees can immediately implement.
In Summary….
There are more of these popping up every year, so if you've heard of one that isn't on this list, feel free to leave me a message in the comment section below, and it may be added to this list.
And if you know someone who's looking to attend a conference this year but can't decide on which one to go to, or someone whom you think will benefit from attending any of these conferences, be sure to share tag them when you share this post!
– Mercer