Welcome to another episode of Digital Marketing This Week—and we're going to be talking about Google Analytics. We will be breaking this up in several sessions just so we can cover a lot of ground.
This week's topic is all about getting to know…
Who is visiting your site,
What browser's they're using,
How many use mobile and desktop, and
What your competition has over you.
There's whole lot more that's going to get discussed, so be sure to check out the whole video after you read through the show notes.
And remember, the goal after you listen to this webinar is get that one idea that you can use and apply it to your own business.
Getting to know your audience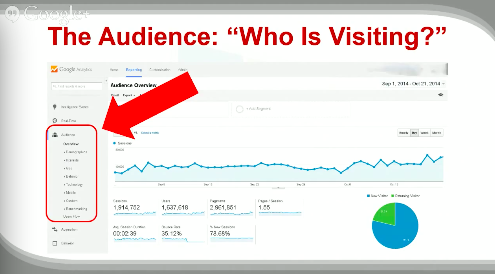 Overview
Overview is a snapshot of all these different sections. It's no more than a couple of clicks away and you can basically get a lot of general information regarding your audience.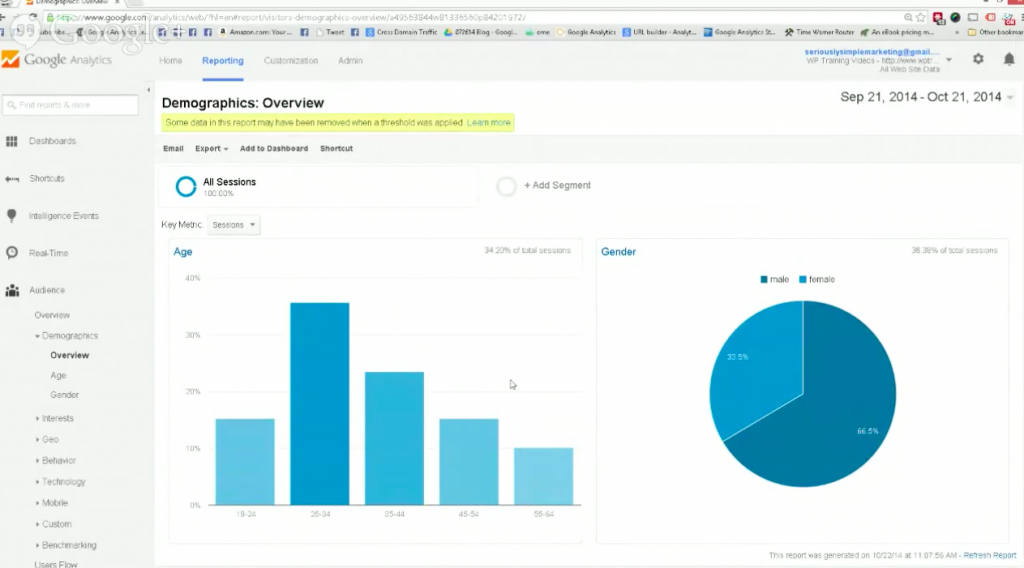 Demographics
Demographics data offers a more specific collection of information regarding the audience. Age groups, bounce rates per age group, whether you are drawing male or female audiences etc.
Interests
It features psychographics of your audience divided according to (who they are as people), affinity, in-market segment (what else they are using the internet for) and other categories (a generic category of what else your audience seeks). You can also click through to get a more in-depth look at these specific categories.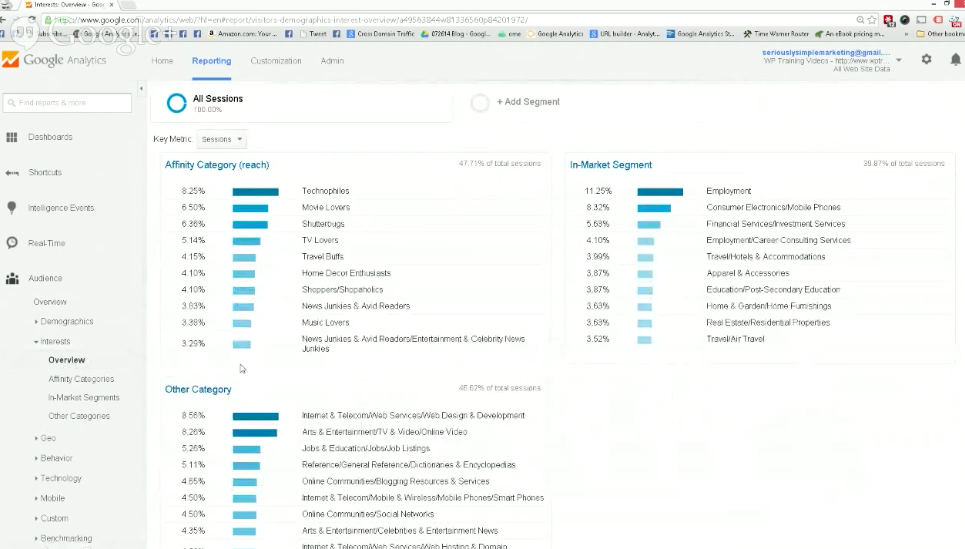 Geo
It's all about location information, which tracks where you're logging in from, where you can determine what the primary language of your audience is, including supplementary information to determine whether or not you are hitting the right market.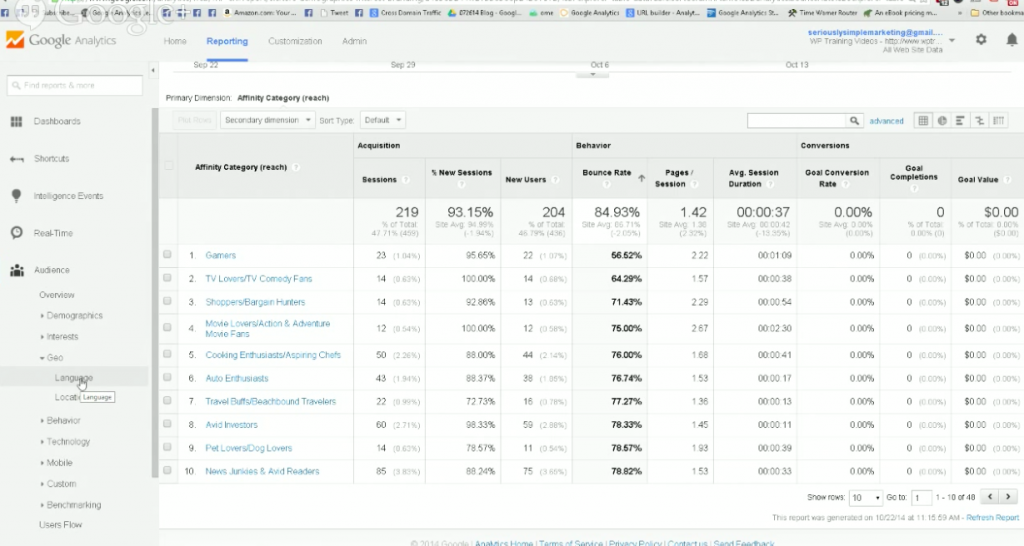 Locations go into a more detailed look into how specific areas react to your website–which is especially useful if you own a locally based business by showing you if your specific audience is spending time on page, how long their sessions are etc.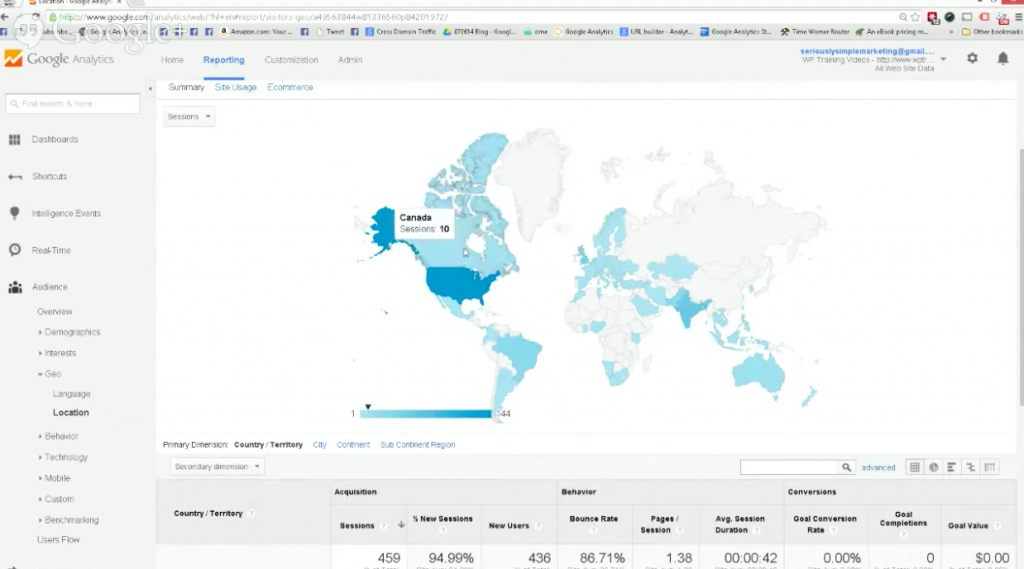 Behavior
This is about type and frequency. How often do people spend time on your site, which pages draw them in, how often new visitors visit, whether or not you get a lot returning visitors.
Technology
Where you can tell, with pretty accurate results, what people use to log in. And if you click down into additional data, you can determine whether or not your pages recent updates are compatible with the browsers that your audience is using.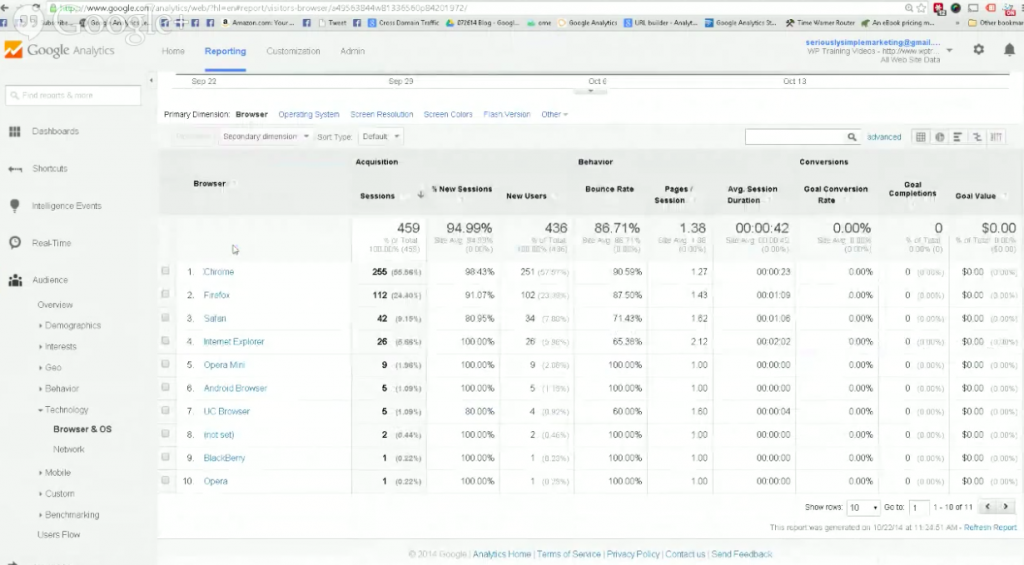 Mobile
Mobile will tell you whether your audience is coming in via mobile, or desktop or tablet. So if you're wondering what devices your audience is using, this is the best way to do so.
Remember to check out the full video to get a live demonstration of how you can navigate through Google Analytics as well as learn how to work through Google Analytics more advanced fields.
Stay tuned for more in next week's DMTW!
Have a question?
Get access to the live Digital Marketing This Week webinar, including a chance to get answers to your toughest marketing challenges!  Enter your name and email below:

We value you and your information is kept safe.