Here's what's going on in Digital Marketing This Week. It's all about how to write convincing copy! If you want all the details, be sure to watch the video below.  If you're just looking for a quick summary, you'll find that below.
What Exactly Is Copywriting?
Copywriting is anything that you write to get some sort of action from another person. This would be emails, sales pages, video sales letters etc.
I've done my best to simplify copywriting into a 4-step process for you, but it can get pretty complicated the deeper you go into it. So my advice is once again, to pick out a single idea from this whole webinar, act on it and keep repeating it until you get the hang of it.
Let's start--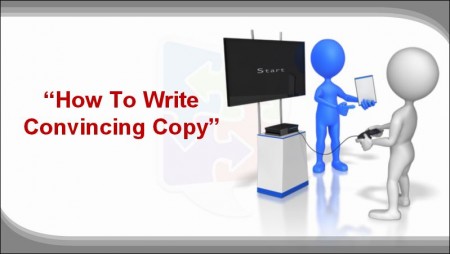 First put yourself in the mindframe that we're not really creating new things here. A lot of times, especially in digital marketing, it's always been done someplace else, usually, just offline.
It's all about having that connection with your customers, which you can do with:
a few tips on persuasion
learning a simple copywriting formula
learning the biggest reason why copywriters fail
Anytime that you are writing for the purpose of getting a result, that's copywriting. And overall, it's about creating a conversation with your users--building that connection, getting them comfortable enough to ask questions, you giving them the answers they are looking for and at the end of it all, it just makes sense for them to make a purchase.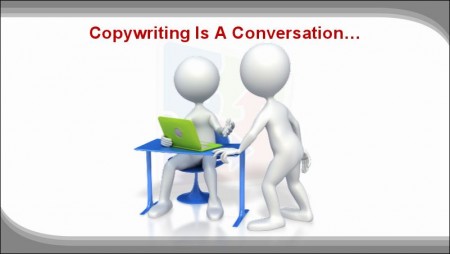 BUT...and here's what you have to be very careful of…
A lot of the times, people tend to create copy that's very one sided. It's created in such a way that it's disconnected because it's written in a language or style your audience doesn't use. And it's usually because of this that copywriters fail.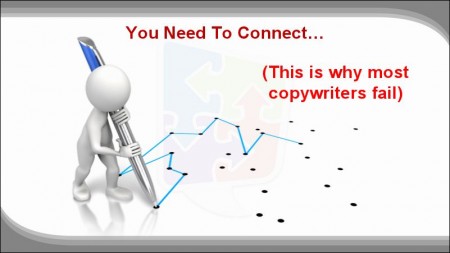 Now remember, don't direct your copy to the people who don't want to buy your product with the intent of convincing them to buy your product. Instead--focus on the segment of people who are already inclined to buy your product. The important thing is to connect with this segment.
The question now is, how do you connect?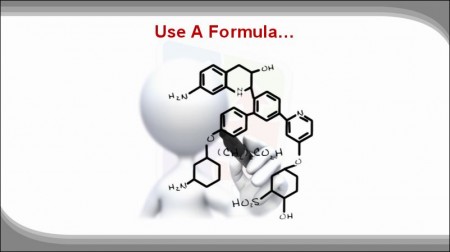 Here's a 4-step process:
1. Here's What I Have
A very description of your product.
2. Here's What It Does
Here is where you want to talk about the benefits and features of your product.
3. Here's How You Know
This is where you provide information that will prove you are telling the truth.
4. Here's What To Do Next
Now that you've led them through the process of learning about your product, you have to explain what they have to do next.
As long as the process you've given makes sense to them, it's likely that they will continue on with the entire process.
We go into a more in-depth discussion of each step, complete with examples, so be sure to listen to the entire video. In the meantime, let me leave you with the one thing all great copywriters do--
They tell stories.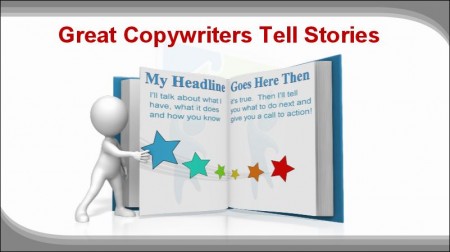 A lot of great copy will be a story. It's not telling you what to do, it's a conversation between you and your reader and making a connection that will engage them.
Which is why...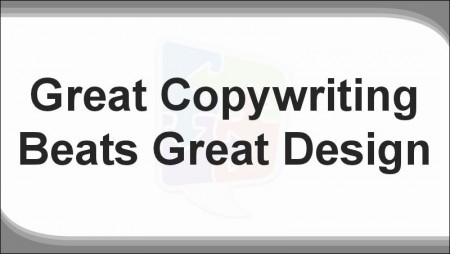 It's true.
There are more tools to help you with design than there are to help you improve your copy. Test your hooks, review your story--you'll see a great improvement in conversions. And if you already have strong copy, you'll find that great design will complement it. My point is, don't get caught up on design. Badly designed pages can still convert, IF your copy is convincing and connecting with your users.
Be sure to watch the entire episode to get the full details. As you have questions, you can leave them in the comments below. I'd also appreciate it if you share this post if you found it helpful!
Finally, if you aren' t a DMTW Insider, then you aren't getting notifications to join us on our live calls and join the chatroom! It's completely free, all you need to do is fill out the form below.
Mercer
Our SlideShare Slides:
Have a question?
Get access to the live Digital Marketing This Week webinar, including a chance to get answers to your toughest marketing challenges!  Enter your name and email below:

We value you and your information is kept safe.