As we round out 2014 and move into 2015, we figured it would be a really good idea to look at the trends of the previous year and what we think will be happening in this coming year.
It's what happened and what's next.
If you want to view the full webinar and join a more complete breakdown of 2015's expected trends, be sure to catch the entire episode in the video below.
Let's start with trends for 2015–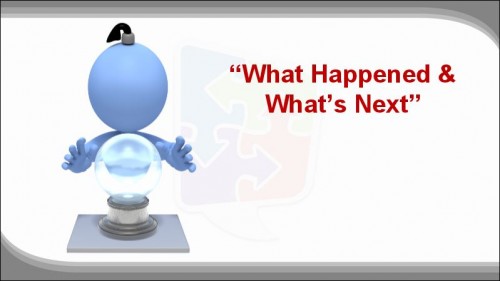 1. Social media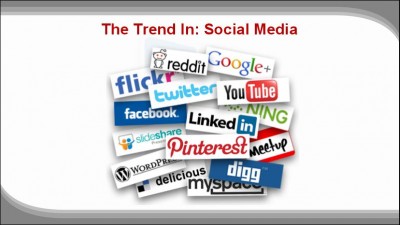 What we saw in 2014 was organic sharing –now what we see is a focus on paying to get your message out.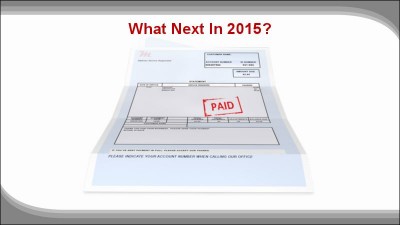 That's the ugly truth… if you want your message out there, you're going to have to pay for it. As you start planning your business out, it might be best to allot marketing budget for this.
2. Mobile
When the tablet first came out, everyone thought it was poised to take over the laptop. That didn't happen. Instead, what we saw was the emergence of the Phablet–those really big smart phones that are cannibalizing tablet sales.
People are checking emails on a mobile devices though. So if your links are not going to a mobile friendly responsive design, it could put off your users.
Back in 2014, we saw people going on their mobile devices to Skype, check email, take photos and jump on social media.
But what we think is going to happen this year is that mobile will move from a device you use to consume, to a device you use as a mobile wallet.
3. Platforms
In 2015, people are going to start building websites on their own.  Moving away from large platforms and instead using tools like OptimizePress, Infusionsoft and WordPress to get it done. You want to build your business in the most flexible way as possible and you should OWN all the pieces that you can.  At the very least, you should be able to at least export your data (just in case you need to move systems later).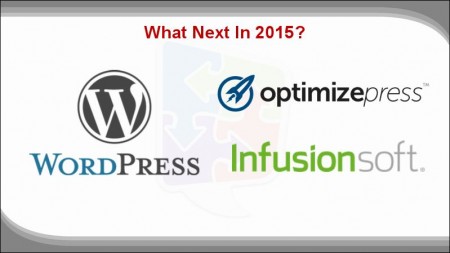 4. Connection
People were building groups and pages in Facebook in 2014 then using Facebook as their sole connection.
But the problem is, if Facebook is your ONLY connection, and they decide to shut down your group or page (which can happen at any time), then you've lost your connection.
Remember this saying, "Never build a house on rented land."
Email is still your ultimate connection. Do what you can to get their email addresses as a way to build a one-to-one connection and conversation with your market.
Focus on list building in 2015, then use email to send invites to your pages and groups on Facebook.
5. Video
Video is huge, has been huge and will continue to be huge. In particular, the doodle videos that have become so trendy.  They grown so popular that even Walmart and Ford are using them in ads on TV!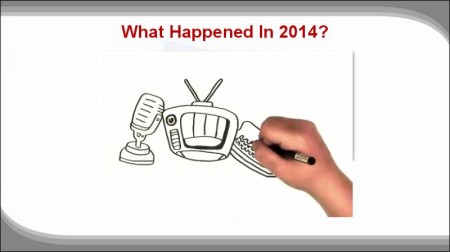 In 2015, explainer videos are something that to take a look at. You'll see a lot more of them for sure.
6. Marketing
In 2014, we saw a lot of blind marketers leading blind marketers.  Someone decides that "orange" is the best color for  a button and everyone followed.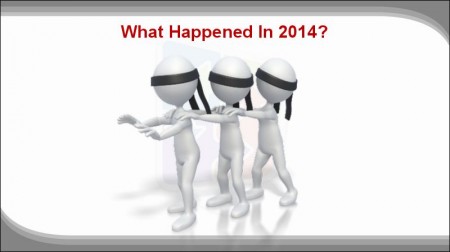 What's starting to happen in 2015 is analytics, split testing and measurement are getting more attention. It's all about the data–no more 'gut reaction' and 'instincts' to run your marketing strategy.  Always, always test.
7. Advertising Message
In 2014, advertisers were shouting at the world–"Buy Here!" "Click Here!" etc.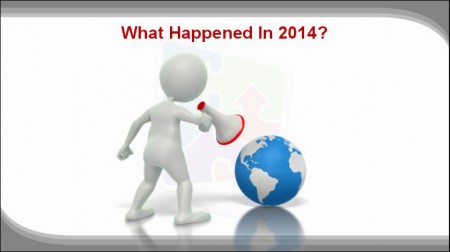 What we think will happen in 2015 is that interaction between your advertising message is more benefit driven–it should make you laugh, make you think, be something that contributes to the user experience.
Be sure to catch the full webinar to get a more in-depth discussion of each trend.
Do you have a particular trend that you think will traction in 2015? Be sure to leave a comment below–I'd love to hear all about it.
– Mercer
Have a question?
Get access to the live Digital Marketing This Week webinar, including a chance to get answers to your toughest marketing challenges!  Enter your name and email below:

We value you and your information is kept safe.