We're opening Digital Marketing This Week for the month of September with a great discussion on copywriting—specifically on how you can write great sales copy.
We've managed to simplify the process of copywriting into a 7-step checklist that we believe every good copywriter follows. And if you listen to the entire webinar, watch out for that one thing good copywriters are known NEVER do.
1. One page, one purpose
Don't try to do too many things and give one clear call to action.
Remember that decision prompt friction and distraction.
Every element on this page should support this specific action.
2. Learn their language
People buy from those they like—build affinity with you audience.
Use jargon wisely—talk to you specific market and learn the jargon to build rapport.
Learn how to use Amazon reviews to learn how your market speaks.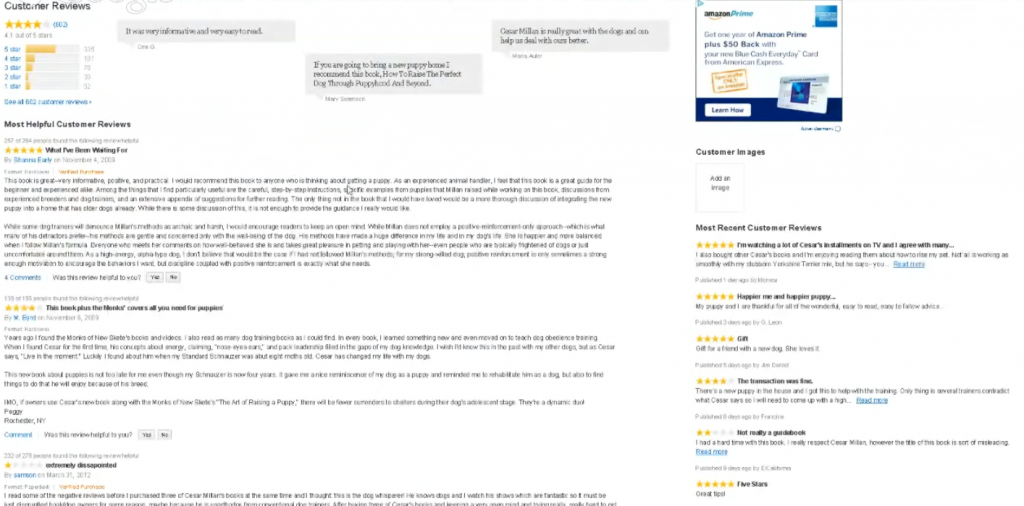 3. One on one
Keep your tone casual and personal to make your voice become more relatable.
Get to know your audience—this will naturally translate to more effective copy.
Use tools like empathy maps to get things going.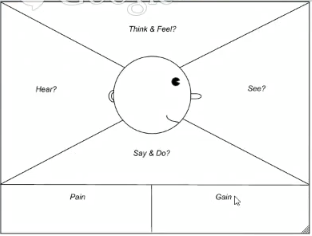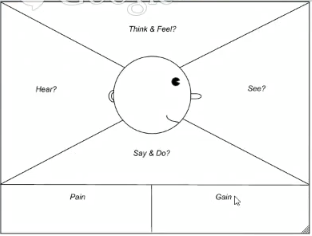 4. Create objections
Understand that objections are opportunities.
That said, bring up these possible objections yourself to define your credibility and build rapport.
When you do, give them a way to resolve it.
5. Clear, credible motivation
Create scarcity for your product or service.
Provide credible social proof and reviews.
Reinforce urgency and reciprocity.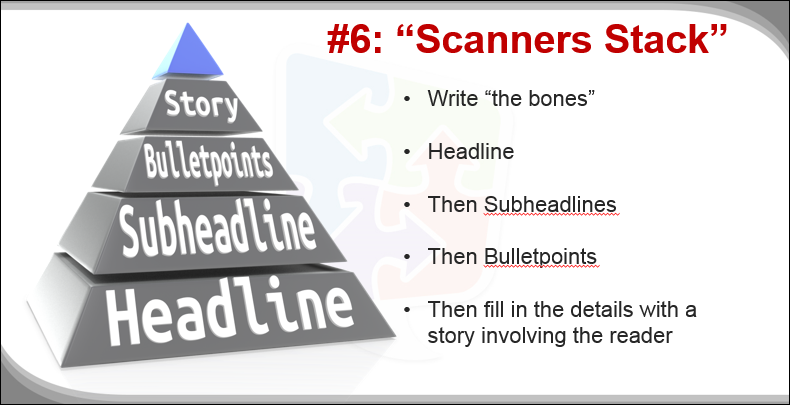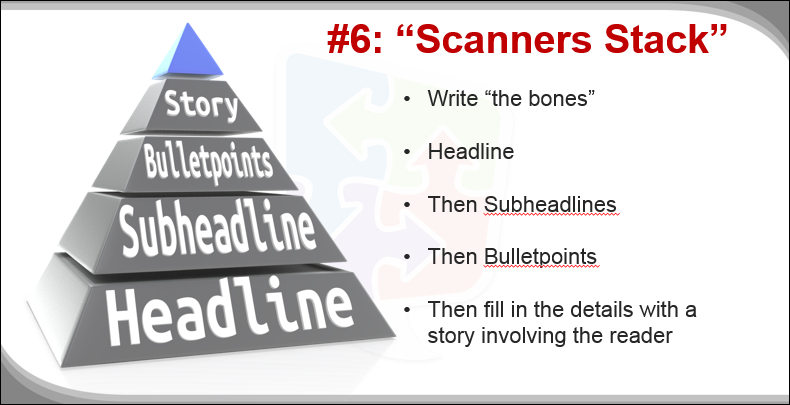 6. Scanners stack
Your headline and sub-headline should already give the gist of what you want to say.
Give bullet points that are meant to catch their eye.
Fill in the details by involving your reader.
7. Follow a formula
Here are a few examples:
Attention (with a nice compelling headline), Interest (get them to stick around for a little bit), Desire (stoke their interest for that particular product), Action (ask them what you want them to do).
Picture (defining the situation), Promise (what the product will do), Prove (social proof), Push (call to action).
Star (Create a premise), Chain (chain your sub-headlines together), Hook (provide your draw).
What it is, What it does, What to do.
Check out a more in-depth discussion of each point in the webinar and watch out for those essential tips on what you should avoid as you write your sales page.
On a final note, there are a couple trends and tools that came out in the past couple of weeks—
First, if you haven't yet, don't update to WordPress 4.0 (Benny) just yet. Just wait a few more weeks to let them sort the bugs out.
Next, SSL will be something that you should consider in the future.
Authorship on your site is still important, despite the fact that Google is doing away with it.
Again, if you want a more comprehensive explanation of the implications of each to SEO and digital marketing, be sure to watch the webinar!
Have a question?
Get access to the live Digital Marketing This Week webinar, including a chance to get answers to your toughest marketing challenges!  Enter your name and email below:

We value you and your information is kept safe.