Details.
That's what it boils down to when it comes to content marketing and improving your conversion rates. And if you're smart about it, you'll take your cue from psychology.
These 5 little triggers and hacks have been known to influence humans on a personal scale…so it's about time that you familiarize yourself with these little techniques to improve your conversions online.
1. Make It Easy To Say "Yes!"
Make your "Call-To-Action" a no brainer.
OK—that's easy to say. But how does one actually do it?
Take a look at these two buttons:
OPTION A: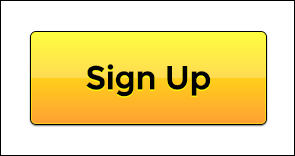 OPTION B:


The first option is vague.  It gives your audience an opportunity to question whether they want to sign up, wonder what they want to sign up for, etc. . .
Option B, on the other hand, let's them know exactly what's about to happen and should convert better.
Why?
You're explaining what they have to do (click)
You're reminding them that they are getting something (download)
You're telling them when they're going to get it (now).
2. It's All In The Name
No man is an island. And deep down inside, your customer knows this.
Subconsciously, they seek a sense of belonging and consistency.
Once they have joined a group, they'll also seek to stick with it's norms and "follow the herd."  (There's safety in numbers after all!)
In terms of content marketing, here's how you can apply this little psychological trick—
Seek out positive labels.  If you're focusing on engaging environmentalists, call them "environmental warriors", if you're communicating to loyal customers, refer to them as "platinum members."
The intent is to build a sense of exclusivity for a select group, a prestigious community where only the best reside.
3. Understand your audience
As an exercise, let's pretend your customers come in three personas:
Average Spenders
Impulsive Buyers
Penny Pinchers
Now, think about these personas in terms of getting your users to click yes to an opt-in or making a purchase. You'll have to have copy on the page that speaks to all three, without alienating anyone.
How?
Break down the value of something to create context. For example—instead of saying that your product or service is worth $1200/year, which can be intimidating, say that it's only $99/month. This gives them a more manageable amount to deal with and could intrigue your Penny Pinchers.
Offer small perks. Think of what you can bundle with your service or product to make it more enticing to take action now.  Both Penny Pinchers and Impulsive Buyers are interested now.
Make your offer something worth 10x what your charging and you'll bring on the Average Spenders and complete the series!
4. To Err Is Human… To Admit It… Divine!
In this day and age, a perfect record doesn't seem all that convincing.  Everyone makes mistakes (including us!) and you're no different.  Admit your faults when you make them.  Owning up to you errors can make you more credible.
It demonstrates you're open, honest, and transparent.
It proves you take responsibility for your actions.
It shows you are in control of the situation.
The benefits are a natural "leadership" position.  It's a perfect way to build authority, authenticity and connection with your market.
5. Urgent!
Define parameters within the context of time and be specific about what they have to do achieve it.
Don't just ask them to convert, ask them to convert NOW!
Add words such as:
All of which refer to a sense of urgency. Or better yet, give them a time frame.  (EX: "Only 24 Hours Left!")
Now—time for your Serious Simple Marketing Hack:


Take a look at one of your opt-in or sales pages.
Choose from among the 5 tips above and see if you can improve your copy.
Remember to split test your results so you'll know what best works for you.  (NEVER guess what you can MEASURE!)
If you have questions about this post, or have some tips of your own, simple leave a comment below!
– Mercer