Having the right autoresponder is a staple of online marketing. If you aren't collecting emails and communicating with your market, you're throwing out the change to build relationships with your customers & prospects. Fortunately, there's an autoresponder for every budget.
Let's start first assuming you have a budget of zero and work our way up from there.
The Zero Budget Solution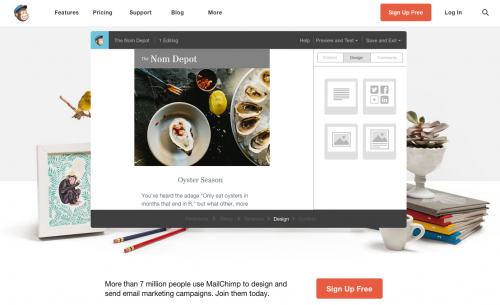 Don't have a dime to get started, but want the benefits of a really great autoresponder? Use MailChimp. It's free to get started and it stays free for up to 2,000 contacts. That means you can use it long enough to "learn the game" then decide if you want to pay to stick with MailChimp, or migrate to other more advanced tools.
The only cons that I've heard about with MailChimp is if you end up using it to promote affiliate offers. Rumor has it they aren't supportive of those types of emails. However, if you are using it to build your own tribe and offering them your own products primarily, it's a good fit. If you're wondering how Mailchimp might look at your marketing activities, check out this article from MailChimp themselves.
But what if you have a small budget?
The Small Budget Solution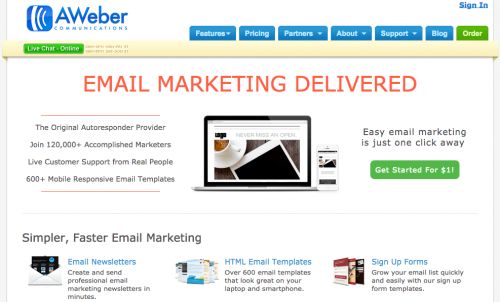 Aweber is a great choice if you want great templates and a simple setup… but don't want to break the bank. They offer a ton of features and their deliverability is pretty good. Not to mention most 3rd party themes/plugins will integrate with them (the same can be said for Mailchimp too though).
We use Aweber for some of our lists and they are fine with any type of marketing (including affiliate marketing). Like other autoresponders, they care about spam complaints though. So you'll get shut down if you start abusing your list and getting complaints (but that happens with whatever 3rd party autoresponder you use).
Don't spam, and you should be fine.
Finally, what if you've got a successful business up and running and have a little more to add to your budget?
The Big Budget Solution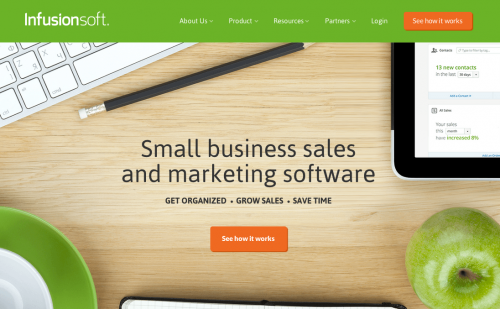 Infusionsoft is what we use to manage our lists now. It's much pricier than services like Aweber or Mailchimp, but it also does a massive amount more. It acts as a CRM (Customer Relationship Manager), which means we can keep details about our contacts there. It also acts as an autoresponder and creates automated campaigns that not only send emails, but can actually be setup to tag and segment contacts based on what actions they take (like clicking on certain links, opening certain emails, buying certain products or signing up on certain web forms, etc).
The drawback to Infusionsoft is that it's around the $300 mark per month. If your business is making real money, that is… If your business is profitable… then you can truly kick it into high gear using a complete marketing automation product like Infusionsoft .
If your budget allows, Infusionsoft is what I recommend.  It marketing automation at it's best!
To Recap…
Whether you're starting out or if you've been around for awhile… whether you have no budget or an unlimited budget… there is an autoresponder for you. My suggestion is to start with something like a MailChimp or Aweber and get yourself profitable. Then move to something like Infusionsoft as quickly as possible. The added functionality it gives you will expand your possibilities.
As always, if you have questions or suggestions, please take moment to leave a comment below and if you felt this post was useful, please share, like or plus it!
– Mercer