As marketers, we love OptimizePress.  But sometimes, you need a theme that isn't geared to marketers.  That's when we turn to a good WordPress theme marketplace, like ThemeForest.  There's no better place when it comes to selection and value.
Here are some of our favorite themes so far in 2014…
In terms of streamlined simplicity, nothing beats Enfold. Visually, it's a stunning theme that's neat and classic, but easily customizable to make it distinctly your own.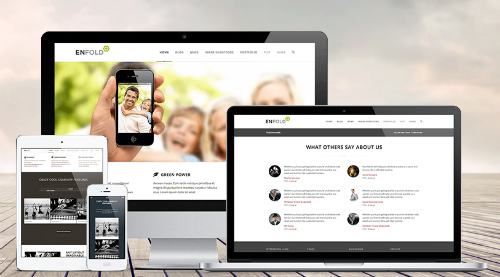 Its built-in admin panel makes it easy to modify different sections, without veering away from the timeless appeal inherent to the entire design. This allows users to modify fonts, colors, and backgrounds quickly and easily even if you have no experience in coding. For additional options, Enfold also comes with built-in skins that simplifies the process even more.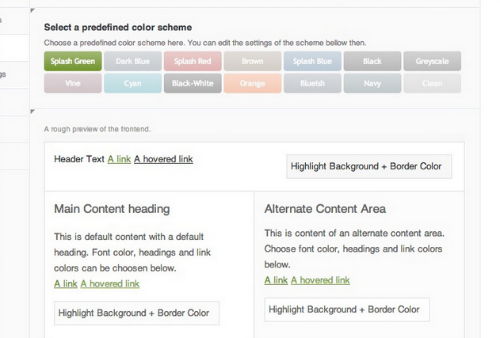 Click Here To View The Enfold Live Preview
In terms of SEO capabilities, you can relax knowing that the entire theme is fully optimized. But if you want to amp your SEO strategies using plug-ins, the theme also works well with plugins like WordPress SEO by Yoast.
The addition of e-commerce capabilities, a completely responsive design that easily adapts on tablets to mobile phones, and exceptionally good (lifetime) updates and support make Enfold a worthwhile investment for small businesses.
We recommend Enfold  if your products focus on a lot of images and visuals.
I would assume, by virtue of the name of this theme, that Modelish was created specifically for photographers as a way to showcase their portfolios. But its customizability makes this theme really versatile. Personally, I find that it brings a certain gravitas if yours is a fashion related businesses.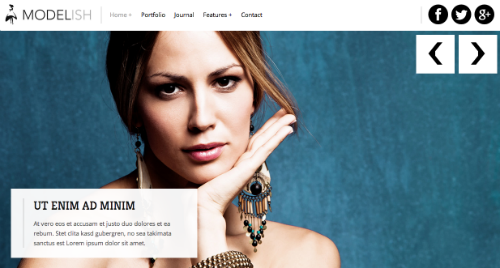 Click Here To View The Modelish Live Preview
This theme also has a custom admin panel that makes it easy to customize and modify the entire site according to how you want it to look and function. It's already HTML5 compliant with amped up SEO capabilities. Aesthetically, it features a full screen display with large, easily readable fonts, with a distinctive fashionable touch and a slider browsing feature that pulls together the entire design.
Their support is also notable, with tons of reviews citing the great customer service.
We recommend Modelish for businesses who focus on strong visuals as a way to sell.  Industries such as fashion, publishing, interior design, beauty or real estate would do well with a site that features Modelish's customizability and creative, oversized images.
Here's my top theme pick for jet-setting bloggers out there. Captain is a simple but professionally done WordPress theme which almost feels like it was specifically designed to share a multidimensional experience to its readers.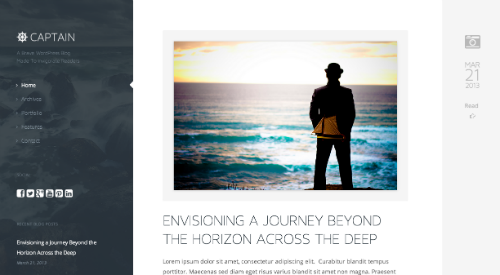 Click Here To View The Captain Live Preview
The theme Captain makes it easy for users to share written content, images, videos, audio, and images. This theme also makes an easy option for marketers who want to supplement their businesses with a well-rounded online experience.
Like most of its competitors, it features top of the line technology including HTML5 and CSS3 capabilities as well as being retina ready with a fully responsive layout.
We recommend Captain for travel bloggers, videographers, and photographers as they are likely to benefit most from this theme with its slew of blog post formats that support audio and video format.
Now, this one is pretty straightforward. Spalon is a WordPress theme precisely designed for spa or salon services. With that said, it has features that are specifically designed for small businesses, including a simplified theme options panel, custom slidebars, widgets and page templates, unlimited colors, and a fully responsive design.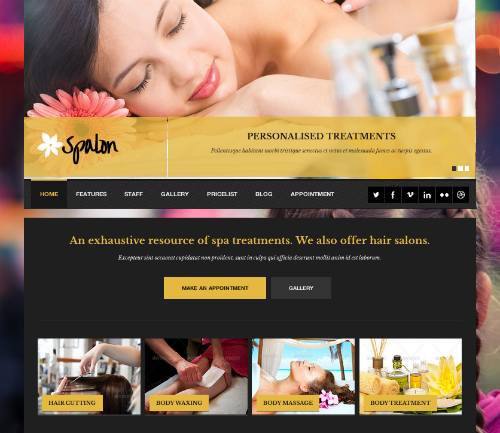 Click Here To View The Spalon Live Preview
We recommend Spalon for businesses focused on health, wellness, and beauty. Spas and salons, for instance, where services, contact information, and a visual representation of what they have to offer is equally important as their contact information will be well served by a theme that highlights both.
Another theme that is specifically designed for a particular industry is Travelo which is anchored on a clean, simple design that features functionality as much as it does aesthetics. It features pre-set skins skewed towards a travel lifestyle, a drag and drop editor, and all the other basic tech essentials that we've come to expect from WordPress theme.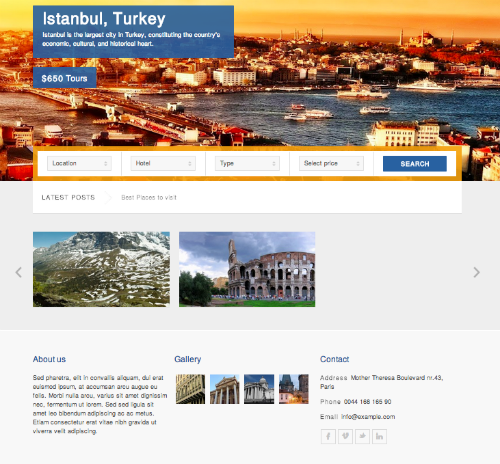 Perhaps its best perks are its selection of built-in travel related features such as an integrated booking system, tour management and tour search, review section, rating feature, and all within a translation ready framework.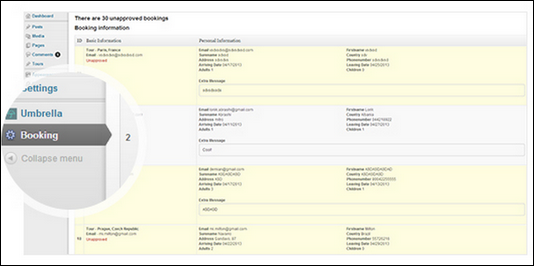 Image credit
Click Here to View the Travelo Live Preview
We recommend Travelo for, of course, businesses focused on the travel industry. The addition of specific travel related features makes it great for travel agencies, obviously, but with the right modifications, you can also use it as a functional site for businesses in the hotel and hospitality industry.
Hopefully you'll find these suggestions helpful.  They may even get those creative juices flowing!
If you have any questions, or have some themes that you'd like to recommend, feel free to leave them in the comment below!
– Mercer