The Anatomy of a Great Podcast
Can you believe it has been 10 years since the world was introduced to podcasts?
When it first started, it bore all the promise of becoming the new it media platform.
Let me explain this better by expounding on what a podcast is. A podcast is kind of like a radio show—but one that you can access on demand. This means you don't have to tune in to a radio station at a particular time to listen to it. Instead, you download the content that you want to listen to, when you want to listen to it. You can download it on a separate hard drive—at the time, your iPods—and give you an audio listening experience, similar to radio, but with the convenience of a magazine.
Even back in 2004, podcasting spawned thousands of new downloadable content. Everything from technology to business, fashion to cooking—think of a topic, iTunes probably had it.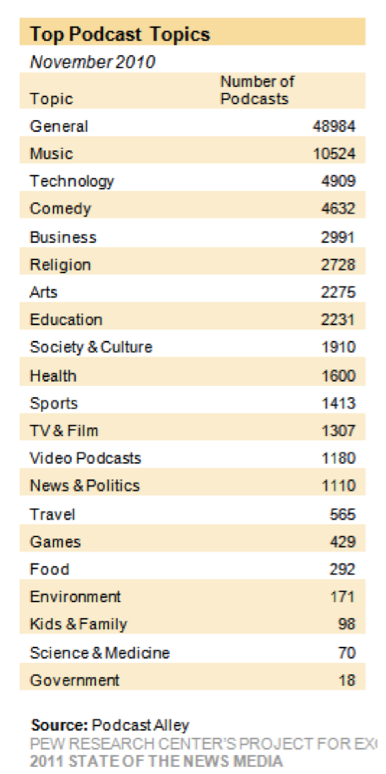 Despite this, the popularity of podcasts kind of fizzled out. Competing with the ever-growing list of new media (like social networks, online videos, video blogging, media streaming, microblogs, to name a few), it seemed like podcasts kept getting overshadowed and was eventually relegated to the backburner.
That is, until smartphones came into the picture and made producing and downloading podcasts easier than ever. Now, a decade later, podcasts are making a comeback in a really BIG way; which makes me wonder if 2014 is going to be their year. With that in mind, does this mean it's time to consider podcasting as a major part of your marketing strategy?
Maybe.
But if I had to base it on this guy behind www.entrepreneuronfire.com, the future of podcasting is looking brighter than ever—because John Lee Dumas is certainly doing podcasting right.
Quick background—
John Lee Dumas started his podcast only a year and a half ago. And his biggest claim to fame is how he grew his podcast into a top-ranked, lucrative (think six figure income) venture.
How did he get started?
Surprisingly, prior to his podcast, Dumas didn't have a specific product. He wasn't selling a brand or promoting a service. All he had was a great idea—

And while everyone gets great ideas, it doesn't necessarily translate to a massive, income-generating podcast.
So, what is he doing right?
Content Quality
★★★★★
John Lee Dumas set himself apart by choosing to do a show that offers daily content. Dumas releases an interview with an entrepreneur every day.
That shows commitment.
But it's not just about the extra effort he put in with the schedule. It's also the quality of the content:
It's simple
It's a basic interview about entrepreneurs from various industries.
It's interesting
He has a standard list of interview questions, but a constantly revolving list of subjects that offer different answers that are insightful and diverse.
It's engaging
Dumas' interview style is casual and engaging.
Consistency
★★★★★
Since he started, Dumas has released an interview daily, without fail.
To date, Dumas has interviewed over 500 entrepreneurs, all of which are successful in their respective industries and serve to inform, inspire, and entertain audiences which proves that if you have good content, people will find you.
His consistency is not only evident in how often he posts new content, but in the quality of content that he is able to produce. Given this, he managed to build a community of followers, which he has dubbed as the "Fire Nation." This has allowed his listeners to feel like they are truly a part of the entire EntrepreneurOnFire community. This builds a sense of exclusivity, making his listeners feel like they're part of a club.
Focus
★★★★
Dumas makes it a point to stay true to what made his blog successful to begin with. He doesn't veer away from his format or his topic.
Of course, as part of Dumas' successful business model, he needed to make it into a profitable endeavor. And he did it by making sure these ads do not interrupt the flow of the entire listening experience. He does it by:
Making sure the ads are done by him
Tailor-fitting it to the needs of his audience
Ensuring that ads are placed at the beginning and the latter half of the entire show.
Dumas, as a known entrepreneur is also known for sharing his success story and showing his audience how they can make their leap into entrepreneurship. He offers various courses, books and provides companies opportunities to sponsor his programs.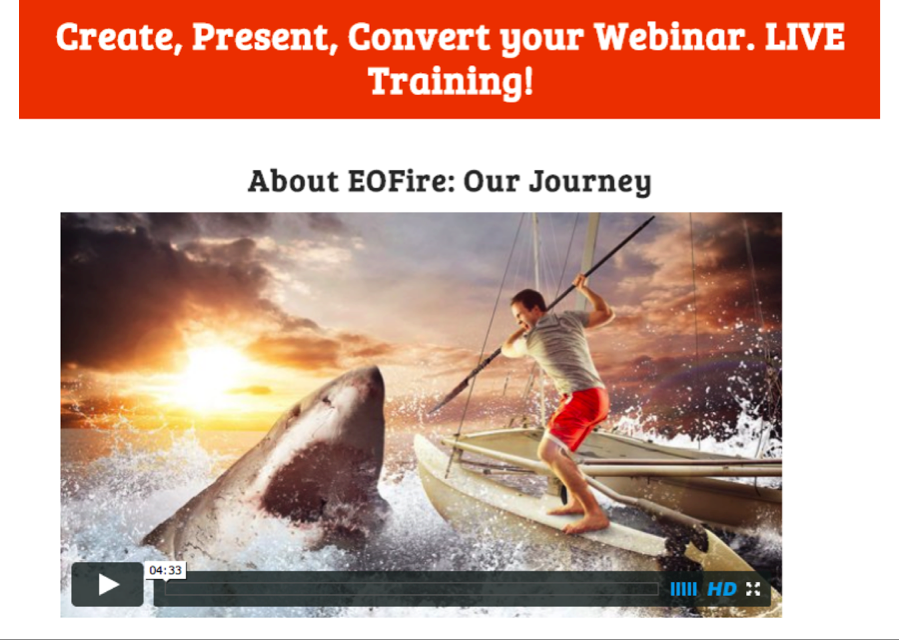 Image Credit

Length
★★★★
His posts always strike the right balance between being long enough to be informative for the listeners, but short enough so that they don't get bored.
These bite-sized interviews and peek into the psyche of established entrepreneurs makes it more compelling for listeners to share and promote his podcast to their own networks.
Recording Quality
★★★★
This also lends itself to the consistency of a podcast, but is a very important factor to consider for podcasts–one that Dumas puts a lot of effort on.
His interviews are clear, crisp, and concise. So unless you have horrible Internet connection, you can expect a great listening experience.
– Mercer