This week on Digital Marketing This Week, we covered "A Marketer's Guide To Conversions."
If you want to check out the whole episode, you can find it below…
But for a brief overview of the topics discussed, including a framework you can use, ideas on where to start and other tips and tricks, check out the show notes!
To start, let's establish the fact that conversions is a process. it's all about learning and obviously directly related to split-testing that involves learning your customers language.
You have to understand what drives these different ideas to work.
Every split-tester or conversions optimizer will follow a framework–and in my opinion, there is a single, giant framework on which all other frameworks are based.
All frameworks come down to "Pain vs. Pleasure."   Human beings, as a species, are built to avoid pain and are extremely motivated to gain pleasure.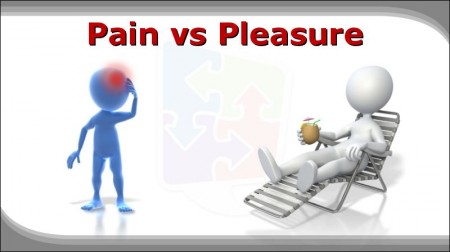 What causes pain? Things that cause anxiety or might raise an objection from your users such as overly complicated process or lack of security images.  It could even be caused by a confusing landing page that doesn't stay "on message."  Your goal is to make sure that you reduce any possible pain point.
On the other end of the spectrum, you have to promoting pleasure. Do you have symbols that will make their anxiety about security go away? Do you use clear, simple words that communicate well?  Is the landing page easy to use with an obvious call-to-action?
(For more examples and a more in-depth discussion, be sure to watch the full webinar above.)
Here are some other things to take a look at:
Are your headlines 100% congruent with your content?
Do your images support your copy?
Did you test it? (Does the page work?)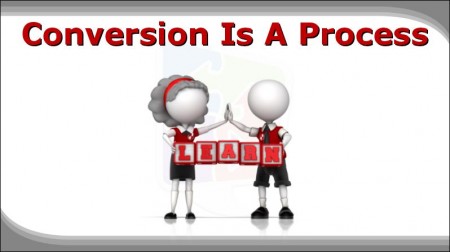 In Summary…
Conversions isn't about convincing, it's about getting out of the way of your prospect. In many cases, a visitor has already decided wether or not they are going to take action from the very second they hit your page. Your job is to get out of their way as they go they buy, optin or click.  If you give them reason to leave… they will.
(Again, for more examples and a more detailed discussion of the topics discussed, be sure to listen to the entire episode.)
If you have questions, leave me a comment below and if you like what we've built here, please take a moment to share, like or otherwise spread the word.
– Mercer
Have a question?
Get access to the live Digital Marketing This Week webinar, including a chance to get answers to your toughest marketing challenges!  Enter your name and email below:

We value you and your information is kept safe.
Podcast: Play in new window | Download
Subscribe: Apple Podcasts | RSS