This week in "Digital Marketing This Week", we get a look into what marketing experts think of Facebook's new "empathy" button, explore the relation between neuroscience and social sharing, how eye movement affects your conversions, what programmatic means and how it relates to micro-moments…
Read all about it below or catch the full episode here…
Facebook adds an 'empathy' button
"Facebook's Like button is about to have company. One question: Will marketers give it the thumbs up?" That's the question Marketing Land asks the industry experts in their recent post…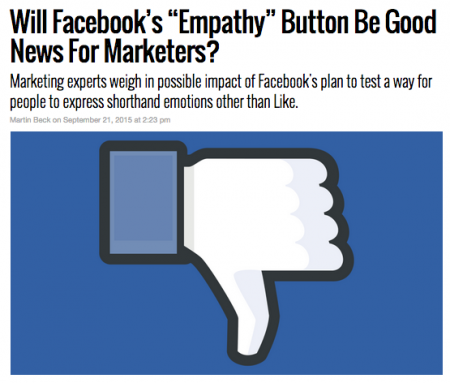 Just to clarify…
Facebook isn't making a 'dislike' button…
"It almost certainly won't be a "dislike" button, but it will give people a shorthand way to express other-than-positive emotions."
…so there's really no need to freak out just yet. It looks like Facebook is experimenting with ways on how users can acknowledge a post that isn't positive.
There are questions on whether or not something like this might impact ad spend by way of the quality score, but until we see how it's implemented, we won't really know for sure. At this point, everything is a just a guess.
Read what others have to say about it here…
The connection between neuroscience and social sharing…
The Next Web explores the connection between psychology and shareability. "If you want your content to be shared and shared regularly, understanding the "why" and "how" behind social shares can go a long way in showing you how to craft the perfect post for your audience."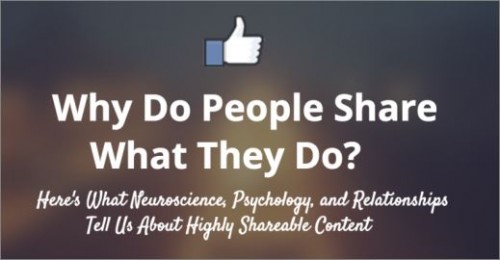 My key takeaway from the article?
Get to know who your audience is, inside out, to know what will move them.
Driven by a need to useful, people will share something if it serves a purpose. To know what will be useful, you have to know what your audience needs.
Get down to the nitty-gritty of your audience's aspirations…"The first self, the idealized version of ourselves is what we frequently tend to share on social media." Basic demographics are great, but it's not enough.
Understand that shareability, as much as it reflects personal interests, also is a way for your audience to connect with others who share the same interests.
Here's how your audience's eye moves through your website…
Crazy Egg talks about eye movement… "Have you ever thought about this? It's not exactly the most popular topic in Internet marketing. But it is extremely important."
"The most basic interaction that a user has with your website is looking at it. How a user looks at your website has a profound impact upon how effectively your site communicates to that user. The user's eye movements influences readability, conversions, sharing, and so much more."
Following the basic and instinctive movement of a user's eye…
Make sure that your website doesn't have too many competing elements to allow your user's eye focus and make it easier for your to capture their attention.
Use dominant elements on your page to highlight areas where you want special attention–call-to-actions, notifications, promotions etc.
"Eye movements. As a designer, marketer, or conversion optimizer, you have control over how, when, and where the user looks on your page." –Never forget that as you create your site.
Do you know what programmatic marketing is?
"Every day, your audience is filling their days with hundreds if not thousands of micro-moments—intent-rich moments when preferences are shaped and decisions are made. As consumers spread their attention across more and more screens and channels, those moments can happen almost anywhere, anytime."
"For marketers, this means the purchase funnel is wildly more complicated than it was just a few years ago."
While it holds a lot of promise…
The promise is that it delivers the exact right message at the right time to the right person.
Given the limitations of the technology, this might not be entirely possible. While it may be a bit more intuitive, it's not going to deliver on its promise based on user behavior.
This is a tool that right now, a lot of big brands might want to get into, but small businesses might not have much use for yet. This is basically just retargetting on steroids.
Changes to Facebook Ad Manager…
Social Media Examiner takes us through the latest changes in Facebook Ad Manager.
"Do you advertise on Facebook?"
"Have you noticed recent changes to Facebook Ads Manager?"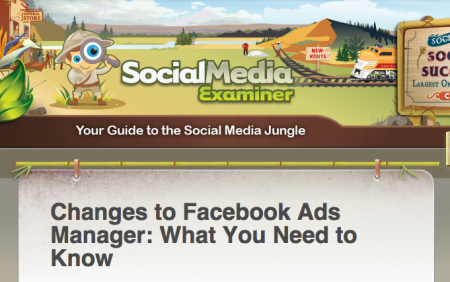 What you need to know…
The main changes are cosmetic but are a way to improve the user experience, making it more efficient and intuitive for users to review and track ads.
If you found Digital Marketing This Week helpful, please share and be sure to subscribe.  And, as always, leave a comment with any questions!
– Mercer
Podcast: Play in new window | Download
Subscribe: Apple Podcasts | RSS