This week on "Digital Marketer This Week" we cover how you can use IFTTT to manage your social media marketing, conversion optimization myths, the importance of keyword search and Facebook's new verified badge feature…
Catch the full episode here or read a brief recap below…
Using IFTTT to streamline your social media marketing…
"IFTTT (If This Then That) is a free service that allows you to automate tasks between applications and social networks.
In this article you'll discover how to create IFTTT recipes to save time on social media marketing."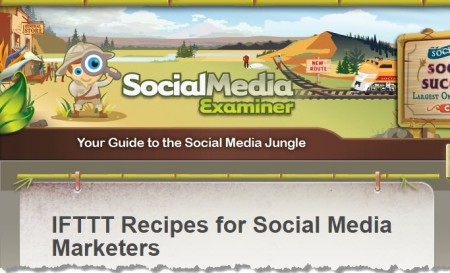 We've always been a fan of what IFTTT can do to streamline your marketing efforts…and this article shows you how you can use it to make social media marketing simpler.
Use it as a way to get instant alerts on anything that involves the mention of your business.
Helps manage the tedium and repetitive work involved in social media management.
Basically helps you automate tasks to give you room to attend to other tasks.
The Truth Behind Conversion Optimization Myths
"…some myths are more poisonous than others. They can create misunderstanding among practitioners and confusion for beginners. With the help of some of the top experts in conversion optimization, here is a list of the 7 most poisonous conversion optimization myths…"
Remember…
There are no absolutes in CRO. What may work for some, may not work for others.
CRO isn't synonymous to just split testing. It's part of it….and done to validate opinions and theories.
"CRO is a way of living, a way of working – continuously experimenting is what you need to stand out and grow."
Facebook rolls out verified badges for business pages
"Facebook today started rolling out verified badges for local businesses. The badges come in the form of gray check marks — to differentiate them from the blue checks displayed on verified Pages for celebrities, public figures, sports teams and other media and entertainment organizations — and are available for businesses with a physical location in the US, Canada, Great Britain, Australia and New Zealand."

What can this new feature do for your business?
It helps people find local businesses' real, authentic accounts–which is especially useful for local brands as it will also show up higher in search results. .
This will help manage duplicates and allow business owners to communicate and reach their users better.
Read all about this new feature here…
Do keywords still matter?
In SEO, Kissmetrics discusses the merits of keyword use…
"Today, SEO's role is greatly diminished, but it still matters—understanding how SEO works today will still give you an upper hand.
Google has continued to roll out new updates to its search (like Google Hummingbird in 2013) that make SEO keyword gaming less and less relevant because Google is increasingly doing the SEO for you."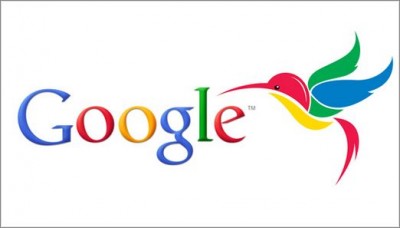 While not as important as before, it can still lend itself to improved ranking as long as…
Your content demonstrates authority
You are strategic about keyword placement (use longtail keywords in your page title, URL, subheaders, image descriptions, meta descriptions…) More on placement over frequency.
Understand that Google now uses semantic search to decipher what you're looking for.
If you found Digital Marketing This Week helpful, please share and be sure to subscribe for regular, weekly updates. And, as always, leave a message in the comment section of you have any questions!
– Mercer