This week in "Digital Marketing This Week" — Should you be worried about the rising popularity of mobile ad blockers? Should you use Pinterest's "buyable pins?" Have you heard of Google's new product, Customer Match? When was the last time you checked if your website was secure?
Read our quick summary below of check out the full video here…
Will the popularity of ad blockers affect you?
"Ads are larger and harder to dismiss on mobile, they slow down page loading with JavaScript, that in turn leads to burned battery power, they waste the cellular data that many of us have to pay for on a metered basis – and they can be used to deliver malware, exploits and fraud.
How does this alternative sound: you pay a couple of bucks, in exchange for which developers will give you an app that blocks those adverts.
'For the love of all that is holy, yes, please, take my money,' iPhone users said as soon as they got the chance last week."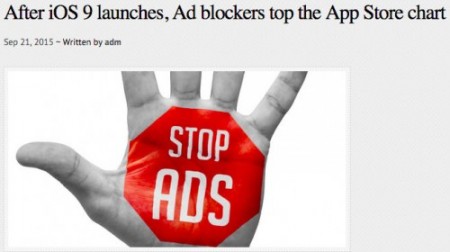 Don't panic…
There are many ways around this and it's mostly going to affect brands more than direct marketers.
In fact, new reports are now saying that despite its initial surge of popularity, no ad blocker app holds the top spot on the paid charts for iPhone.
There's no need to panic about this. Right now, it's display ads that are getting blocked.
Google's CUSTOMER MATCH lets you reach your customers more effectively – EDIT TOP DESCRIPTION
"Google can help you reach customers that you already have a relationship with — like those in your loyalty program or who have made a previous purchase — in ways that are most relevant to their intent and context."
What does this mean?
This is a new feature for AdWords that allows you to upload and target audiences built from your own email lists, that's very similar to what Facebook has been doing for a while with Lookalike Audience.
You can basically bid and create ads based on your customer segments, YouTube Trueview ads and Gmail ads, to help you find new customers that will likely be interested in your products and services.
Are you using Pinterest's new "buyable pins"?
"Nearly three months after launching Buyable Pins, Pinterest is still keeping quiet about the product, but early returns from a number of merchants we spoke with are promising."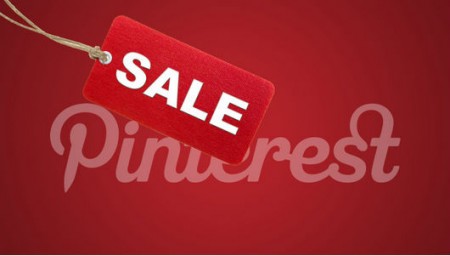 The feature is called Buyable Pins–which was launched this past June. And it gives users the option to make purchases directly from Pinterest iOS apps with the addition of a simple "buy it" button.
Right now, Pinterest isn't taking a cut from the purchases made…but it will eventually promote "buyable pins" as a way to get it in front of more users.
So far, only major brands have turned on the feature, but it does have a lot of promise for small to medium entrepreneurs who want to get their products out there.
Check out the full article here…
Pay attention to your site's security…
"Google changed their algorithm to favor sites with secured URLs, and a MarketWatch survey found that security is the leading barrier to conversion amongst users, with only one third stating they do not shop online in fear of personal data breach."
If you're wondering where to begin…
"The exchange of data online (credit card data, address data, login pages, etc.) should be carried out over a secure connection that's authenticated and encrypted via https." In fact, even Google is making it a top priority to ensure users secure connection.
Check your plug-ins! It's a very simple way to make sure that your site isn't vulnerable to any kind of data breach.
For more tips, read Kissmetric's full article here….
Did you find this week's Digital Marketing This Week useful?  Please share on Facebook or Twitter!
Thanks and see you next week!
– Mercer
Podcast: Play in new window | Download
Subscribe: Apple Podcasts | RSS