It's all about #Mobilegeddon this week in Digital Marketing This Week, with Google's latest "mobile only" changes.
In this episode, we talk about understanding Google's newest game changing update and what you need to do to protect your ranking. You watch the full webinar here.
But if you want to read through a quick summary, you read the show notes below.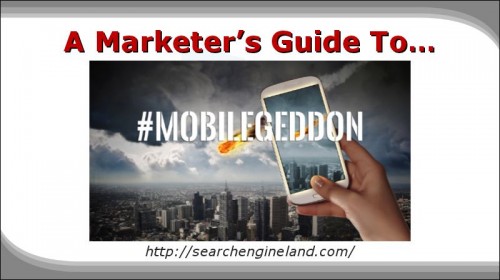 What's the fuss all about?
This change is bigger than Panda and Penguin, which already major changes unto themselves.
This one, right now, is focused on mobile and is the biggest change to mobile rankings that Google has ever done.
Basically, Google's making sure that everything is mobile friendly. And they're doing this by looking at several factors.
What Google's now looking for are:
Zoom free (meaning you don't have to pinch and zoom)
Large buttons
Responsive or mobile designs
So what do you need to do?
We have live demonstration of the steps that you need to take for this latest update in the webinar so be sure to watch the full episode. But here's where you can start:
Visit Google's Mobile Friendly Test Site to see how your site ranks.
How do you know if this is even something that you should worry about?
Go back to your Google Analytics and look it up by device type (where you can see traffic coming in from Android vs. iOS.)
Remember, you're either mobile or your not. So you have to make an effort to make your sites appropriate for mobile.
Finally, www.searchengineland.com came up with a great QandA about the frequently asked questions about this latest Google change, which you can find here.
It's a comprehensive rundown of what questions were out there about this particular update and there's a more in-depth discussion on the different questions that were posted if if you watch the full episode.
To Summarize…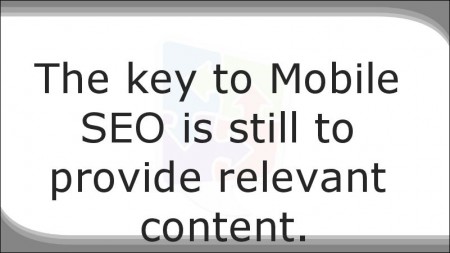 Just because you go responsive, it's not a magic bullet that will suddenly make your site rank higher. The key for mobile SEO is still to provide relevant content. How do you make things relevant? You do research on your keywords, make sure it's specific, make sure you use your tags correctly, use a plugin–all the usual things that point the search engines towards your site.
If you have any questions, be sure to leave me a message in the comment section below.
– Mercer
Have a question?
Get access to the live Digital Marketing This Week webinar, including a chance to get answers to your toughest marketing challenges!  Enter your name and email below:

We value you and your information is kept safe.