This week on "Digital Marketing This Week", we delve into:
The latest changes Facebook advertising has rolled out,
The right techniques in search engine marketing, and
Google Analytics Reporting Basics
Catch the full episode here or read a quick summary below…
First up…
Facebook ads…
Facebook is trying out new ad formats that they hope to be more immersive and engaging.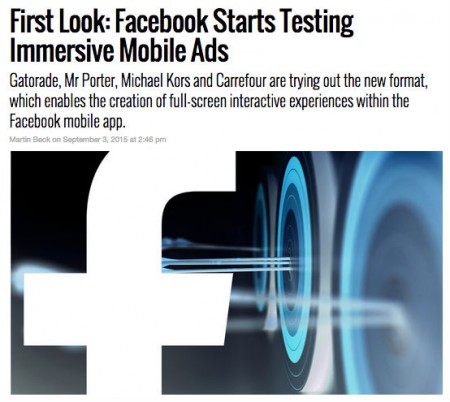 "The ads look like normal sponsored posts in the News Feed, but when tapped, they open full screen and allow the viewer to flip and scroll through text, photos, videos and other content. It's like an alternate version of a brand's website but will load more quickly and be more interactive because the content is native to Facebook."
Right now, it's being used by big brands…but eventually, when small businesses start tapping into this ad format, it's important to remember that…
Your ads need to tell a story. Sure these ads are designed to be immersive, but you still need to compel your audience to watch and not hit that skip button.
You should keep an eye out for how the big brands are going to utilize this. Take note of what works and what doesn't.
Assuming it does make it's way to direct response marketers, make sure that you still tie the technology back to achieving a result. At the end of the day, it's still a tool that should help you reach your goals.
Facebook's "Conversion Lift" tool gets updated…
What's the real value of a Facebook ad? That's the question that Facebook wanted to answer when they introduced Conversion Lift–"a tool designed to help marketers understand the additional business Facebook Ads drive."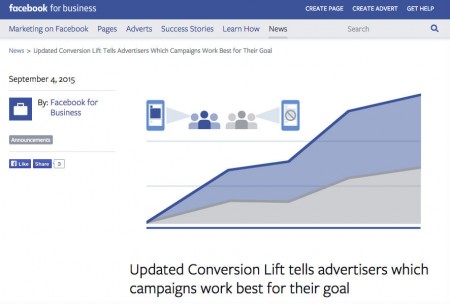 Recently, they've announced a new feature for Conversion Lift that focuses now on understanding how your individual ads are driving towards your objectives.
This means–
You get to make better marketing decisions based on metrics you get from your individual ads, which you can now measure against each other.
This helps you understand your ROIs on ad spend.
You get a more holistic view of ad performance in your marketing mix.
Check out the full article here…
Podcasting Power…
Mashable talks about a new milestone in podcasting…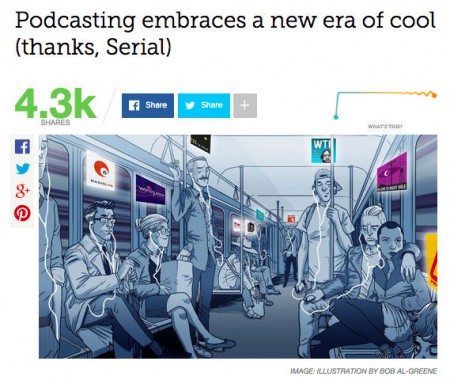 "It has been a breakout year for podcasts, the overnight success that's been a decade in the making. The subscription and RSS-fed audio platform not only enjoyed unprecedented visibility thanks to Serial (a product of Chicago Public Media radio and This American Life), but was in the spotlight again in June when President Barack Obama joined comedian Marc Maron on his popular podcast WTF."
As a marketer, you probably recognize the importance podcasts as an additional channel for interaction and engagement with your audience. Podcasting never really disappeared…but right now, it's getting the attention that it rightly deserves.
With podcast listenership on the rise, now is the best time to start one.
Great podcasts don't cater to everyone. Like your website, it should address a specific audience for a specific purpose.
When you do decide to start your podcast, here's my most important tip: be consistent. If you commit to upload a new podcast weekly, a new podcast should be uploaded weekly.
Read the full article from Mashable here…
New to Conversions and Analytics? Start here…
In this article from User Testing, they talk about the five most basic Google Analytics reports than can help get you out of that conversion slump.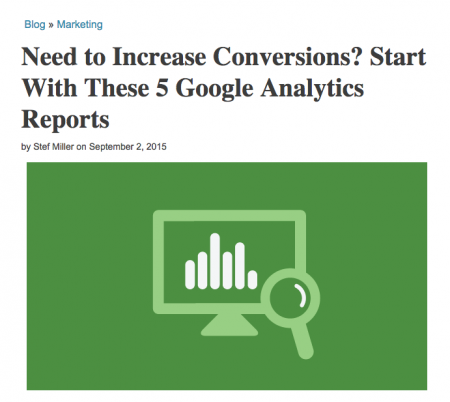 "In order to figure out why they're not converting and how to fix it, first we need to figure out who these people are and where they're getting stuck on your site."
It may seem pretty basic, but I think it's a good article that reminds us that…
Google Analytics has tools that will help you find the right audience for your content.
Depending on what your Google Analytics data reveals, you can tailor your content and take actionable steps towards staying relevant and interesting.
You shouldn't get caught up in all the data…sometimes the simplest ones are what you need. Google Analytics can be overwhelming, especially if you're new to it. So start with the basics.
Don't forget about Search Engine Marketing (SEM)
Search Engine Land gives us a 2-part article on the best practices for SEM. The growth of social media marketing sometimes makes us forget that there's another very important facet to digital marketing–SEM. And his article gives us a very good grasp of the basics…
"The goal here is not to try to debunk these best practices — they're all highly effective methods — but rather to explore a counter view of each to see if there are any interesting insights we may uncover from this exercise."

It takes a closer look at…
The impact of using different creatives for mobile and desktop ads
How negative keywords affect marketing campaigns
Expanding marketing efforts outside of Google
Read the first half of the article here…
We record Digital Marketing This Week live each week and you're invited to join us!  All it takes is your name and email (so we can send your the links each week).  You'll find that form on the upper right corner of this page.
— Mercer
Podcast: Play in new window | Download
Subscribe: Apple Podcasts | RSS