Digital Marketing This Week tackles how to write the perfect headline in this week's episode.
Let's talk about the "building blocks" that every great headline has in common, tips on how to create you own headlines and how to guarantee that you've got the perfect headline…
Let's start with what a headline is…
A headline is meant to:
Introduce what's coming
Intrigue the person
"Preframe" the person that's reading it.
A headline has a great impact on on sales. Something so tiny can radically shift what happens through the funnel–and it all starts with the headline.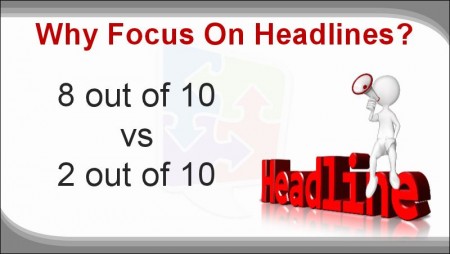 Because most people (8 out of 10) will read headlines. Only 2 out of 10 read through the rest of the copy.
Where do you use headlines?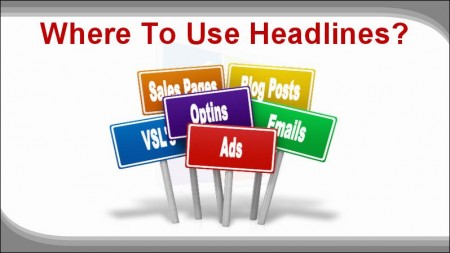 Now, let's go ahead and dive into the best headline formula.
In general, we like our headlines to answer some basic questions…
Why am I here? Your headline has to align with the content of your headline.
Does this matter? You have to remind them 'here's why you're here' and 'here's why it matters.'
Should I continue? Your headline has to intrigue them enough that they want to continue with the process.
Here's something to try…
I'm a big fan of Copyhackers and their approach to copywriting. One of the things you can try is TIME.
For example: "Lose 7 pounds in 7 days"
Nice and simple. Gives you a result, gives you a timeline adn makes you think–sort of like starting a conversation.
Here's another one: MAKE A CLAIM.
For example: "Remove your fear of snakes forever"
'Forever' here is the claim, which makes it intriguing.
Next: HIGHLIGHT OBJECTIONS.
Take this example: "They laughed when I sat down at the piano but then I began to play…"
It's intriguing, it's curiosity driven, it's got some emotion that tells a story and there's an objection (I can't possibly play the piano) and all these work together to compel someone to click.
You can also use: "STORY" WORDS.
Take a look at: Discover – Instantly – Secret
It implies that you will learn things, but it's typically associated with something that isn't fun. So you switch it up with things that make the concept more exciting.
We take on a lot more in the full webinar so be sure to watch the whole thing.
Tips
The purpose of the headline is to get the "lead" read so here are some tips–
Use sub-headlines–something that supports the main headline.
In terms guaranteeing success–you always have to test. You will never know what the perfect headline is–YOUR MARKET knows what the perfect headline is, so you have to test.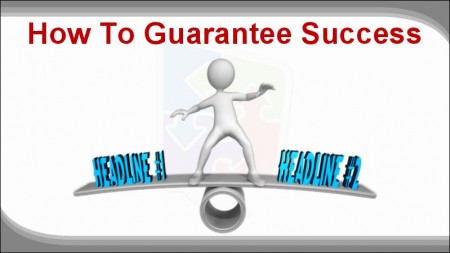 Again, for a more in-depth discussion of all the points discussed in today's show notes, be sure to give the entire webinar a listen.
And if you have any questions at all, leave me a comment below and I'll be sure to get back to you.
– Mercer
Have a question?
Get access to the live Digital Marketing This Week webinar, including a chance to get answers to your toughest marketing challenges!  Enter your name and email below:

We value you and your information is kept safe.
Podcast: Play in new window | Download
Subscribe: Apple Podcasts | RSS